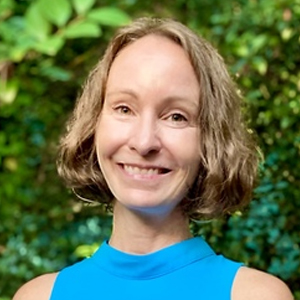 I am excited to have recently joined the CPCH team as a Licensed Clinical Social Worker with 15 years of experience in a variety of diverse settings, originally serving complex, multi-dimensional clinical needs in the Bay Area of California. I believe that social justice and cultural humility are integral to a strengths-based perspective, and I value the power of authenticity, transparency, and levity during the therapeutic process. It is important to be able to experience moments of joy and laughter, especially when navigating the difficult times in life!
My therapeutic style is open, affirming, and direct, with approaches including CBT, DBT skills building, Acceptance and Commitment, Solution-Focused, Compassion-Oriented, and Psychodynamic therapies within a relational lens; I enjoy utilizing elements of Expressive Arts Therapy and mindfulness, and have prior certification in Trauma-Focused CBT. My community mental health work in San Francisco supported adults who were unhoused and managing psychiatric, medical, and substance use issues alongside complex and chronic trauma. After a shift to address mental health needs through an earlier intervention lens, I was honored to work with many amazingly resilient Transitional Age Youth (18-21) who were surviving the foster care and juvenile justice systems of Oakland, and working to address impacts of complex, intergenerational, and community trauma as they moved towards autonomy as adults. An LBGTQIA+ advocate, I believe in the power of community healing, and affirming, safe environments for self-expression and personal growth. I enjoy serving a diversity of clinical needs including depression and anxiety (general and social), panic, mood, and personality disorders, life transitions, relationship issues, exploration of identity and intersectionality, grief and loss, compassion fatigue, and trauma.
Prior to graduating from the Smith College School for Social Work MSW program in 2006, my creative side of life was filled with joyous innovation as a choreographer for a radical social justice performance art collective in Chapel Hill/Durham, and upon moving to California I was elated to continue this creative journey as a choreographer/performer within radical social justice community in Oakland. I spend as much time as possible riding and taking care of horses, and I enjoy finding beautiful places for paddle boarding, kayaking, hiking, and adventuring in general. I truly believe that we all possess the strengths and resilience to face life's challenges with integrity of spirit and compassion for self and others, and I'm honored to walk beside clients in their journeys of actualizing life goals and healing.